July 27, 1938 — 2pm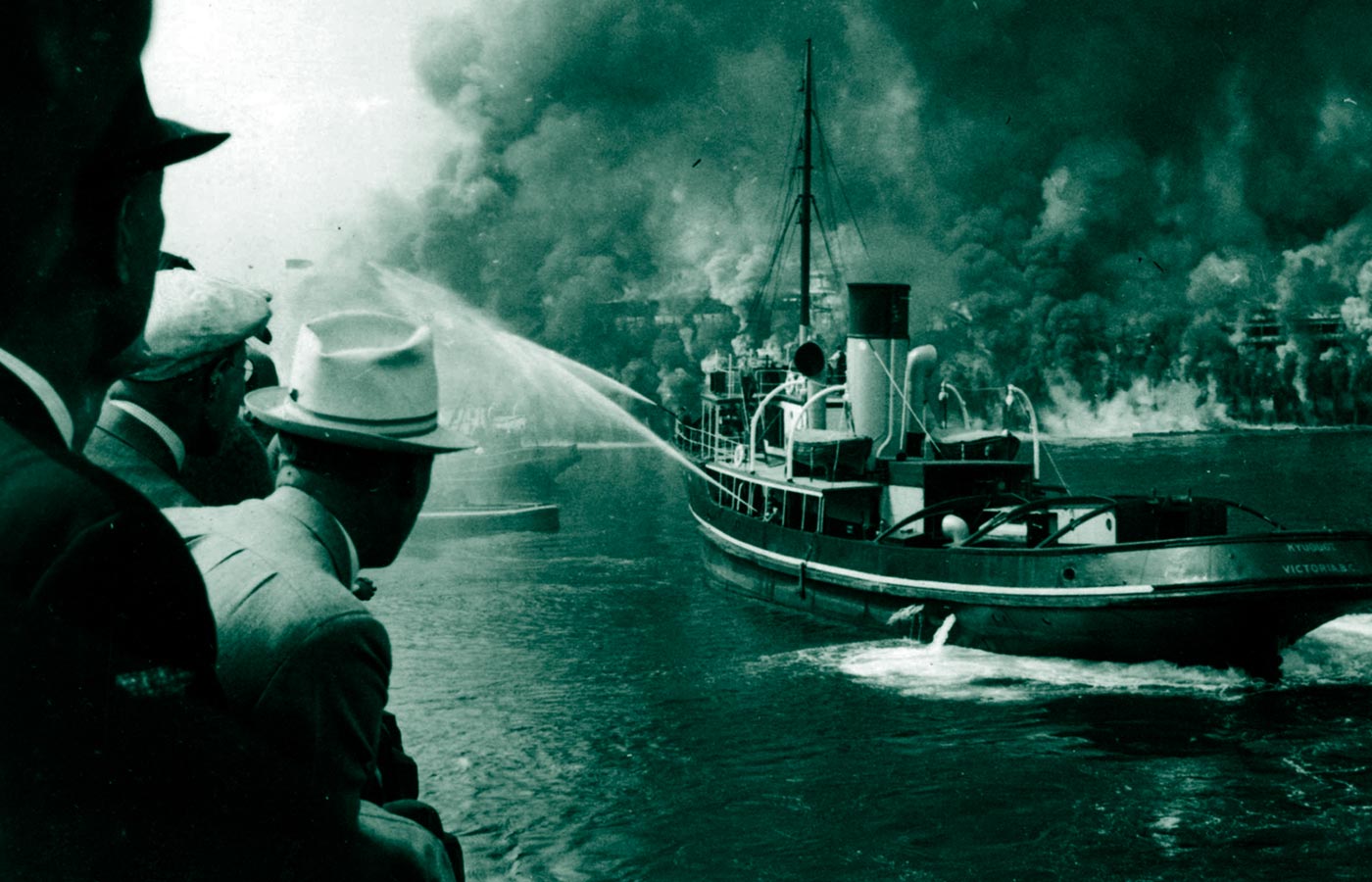 Wednesday, July 27 1938
2pm – The CPR Steamer, The Princess Adelaide, docked at adjacent Pier C is moved.
2:02pm Fourth alarm.
2:02pm The entire North end of the pier is in flames. It is so hot, four fireman leap in to the water "when the heat became to much of the human flesh to bear:
2:05pm Two small tugs appear at the east side of the pier and begin playing hoses on the flames.
2:10 pm – No wind appears to be blowing, but Flames shoot 20 feet in the air.
2:15pm Yellow smokes joins the black and flames shoot more than 100 feet in to the air.
[Sidenote: Photographer Audrey Gordon. CVA 376-10 – Pier D fire, tugboats spraying adjacent dock . I have imagined Audrey as Mrs. X's friend and mentor. She is only listed as an amateur photographer. Thus far a search that took me (digitally) to archives in Scotland elicited another Audrey Gordon with connections to Vancouver who is a photographer, alas she was a different person ]