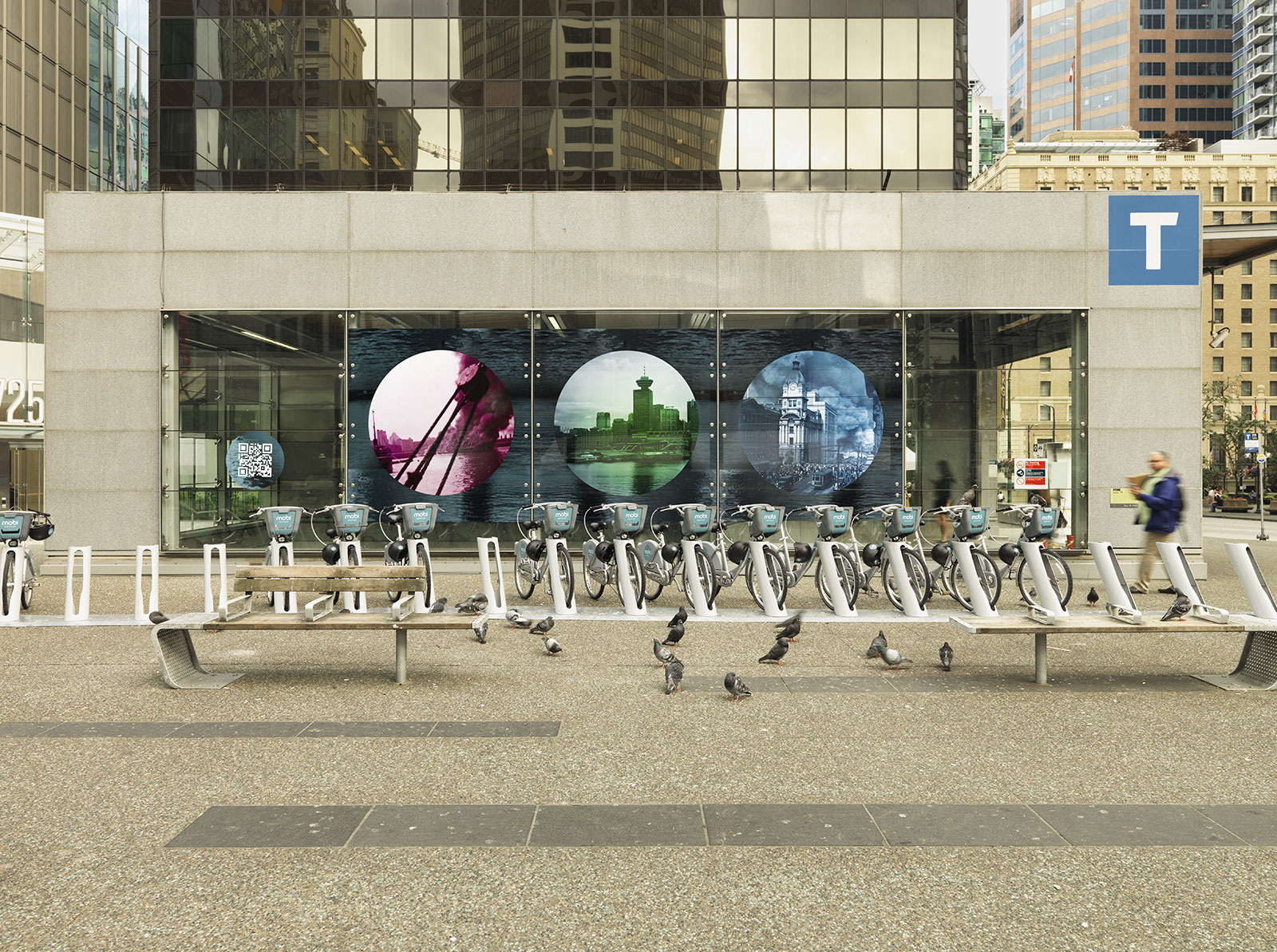 ABOUT THE WORK
On the afternoon of July 27, 1938, a four alarm fire broke out on CPR's Pier D. This artwork looks at that historic moment in the life of the city's port, a vital feature of the city and central to the downtown commercial hub. After the fire, the pier was never rebuilt, representing a moment of rupture for the artist.
The 'portholes' present a central image shot by the artist (Deanne Achong) showing where the pier used to be, book-ended by two altered archival images of the 1938 fire.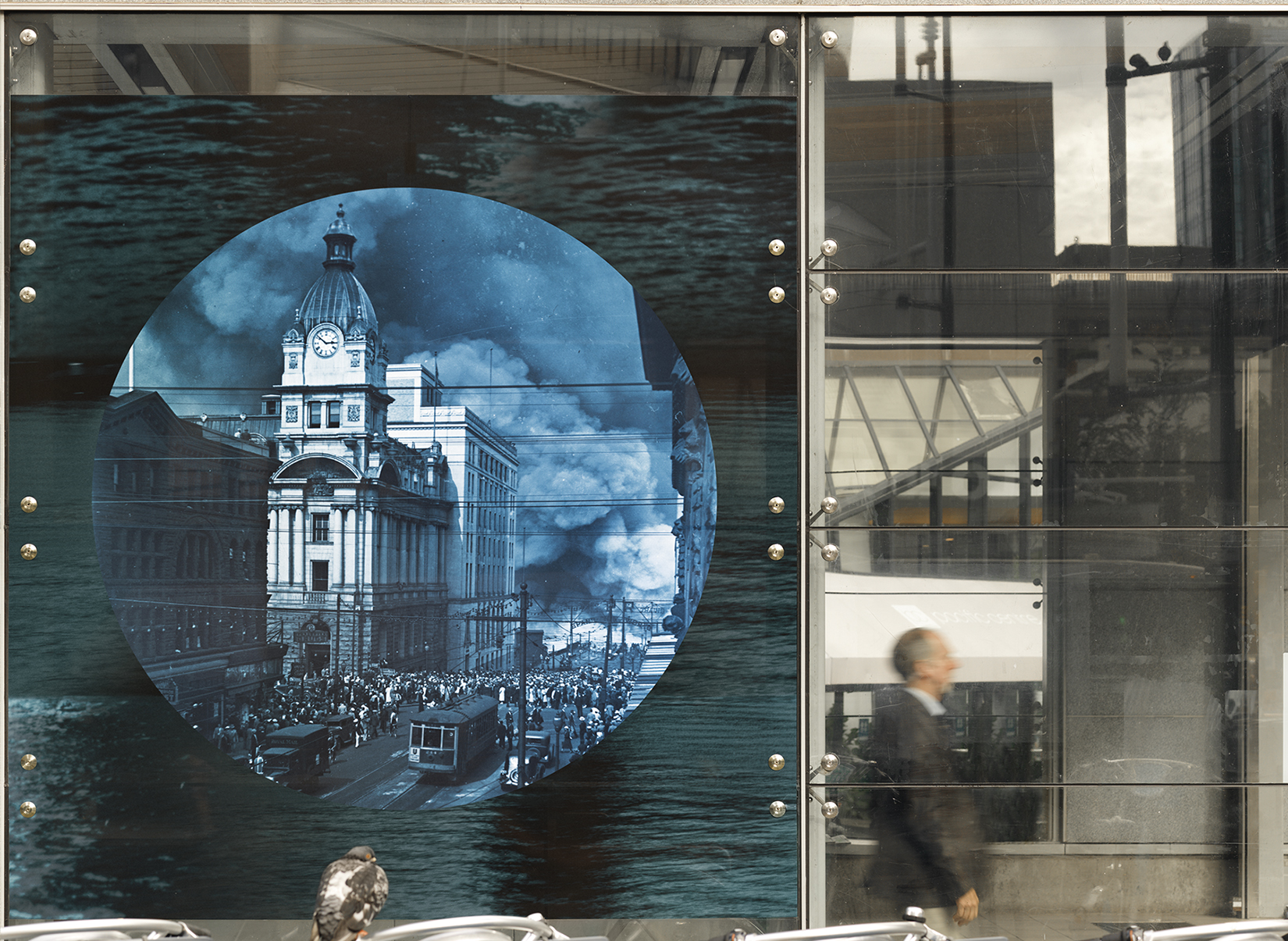 LOCATION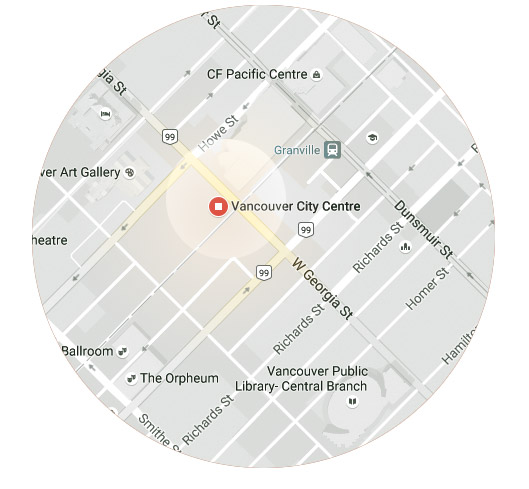 The work is located at the Canada Line Skytrain Station – on the outside windows at Granville and Georgia Streets in Vancouver.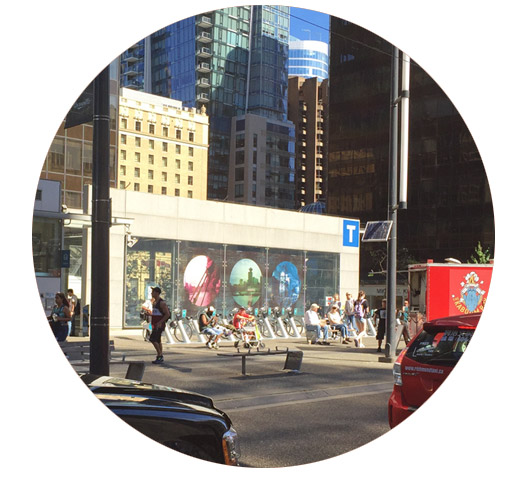 THE QR CODE
The dynamic QR code will mainly link to content from this site, however it will also display exclusive in-situ content (all posts tagged QR only) that won't be transferred here.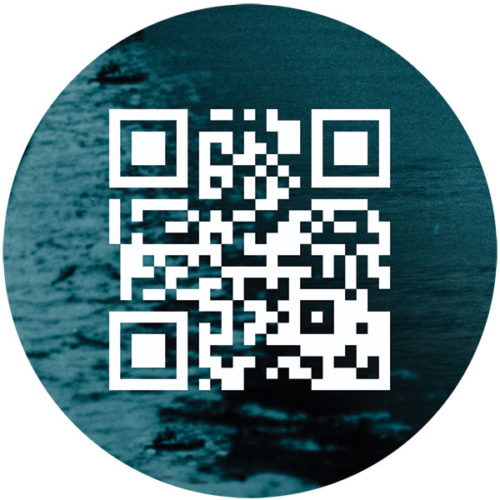 It will change on a regular and frequent basis, acting like a serialized diary, with a blend of material sourced from personal accounts from the City of Vancouver archives, old newspapers, and other historical sites. You will need an app to scan the QR code. Search for QR scanner or QR reader on iTunes or Google Play.
The project will run from mid-May to mid-October 2016, so you can come back and view the entries at your leisure.
THANK YOUS + CREDITS
Many thanks to Karen Henry, Public Art Manager, and Cameron Andrews at Caje Creative.
City of Vancouver Public Art Program in partnership with Translink.
City of Vancouver Archives – an amazing resource with excellent staff.
Bill at ABC Photo.
Roy.
Image Credits:
Archival Images:
Left Panel: AM54-S4-: Can N34 Photographer: Unknown. 1938 – City of Vancouver Archives.
Right Panel: AM1604-: CVA376-291 Photographer: Audrey Gordon, July 27, 1938 – City of Vancouver Archives.
Original images were black and white, I have cropped, altered colour and other elements.
Middle Panel: Deanne Achong, 2016 – Shot with my rehabilitated Mamiya C33 Twin Lens Reflex 4lb box.
Documentation: Images on top and bottom of this page > Rachel Topham Photography
This project was commissioned as part of the City of Vancouver's Public Art Program Coastal 25th anniversary project.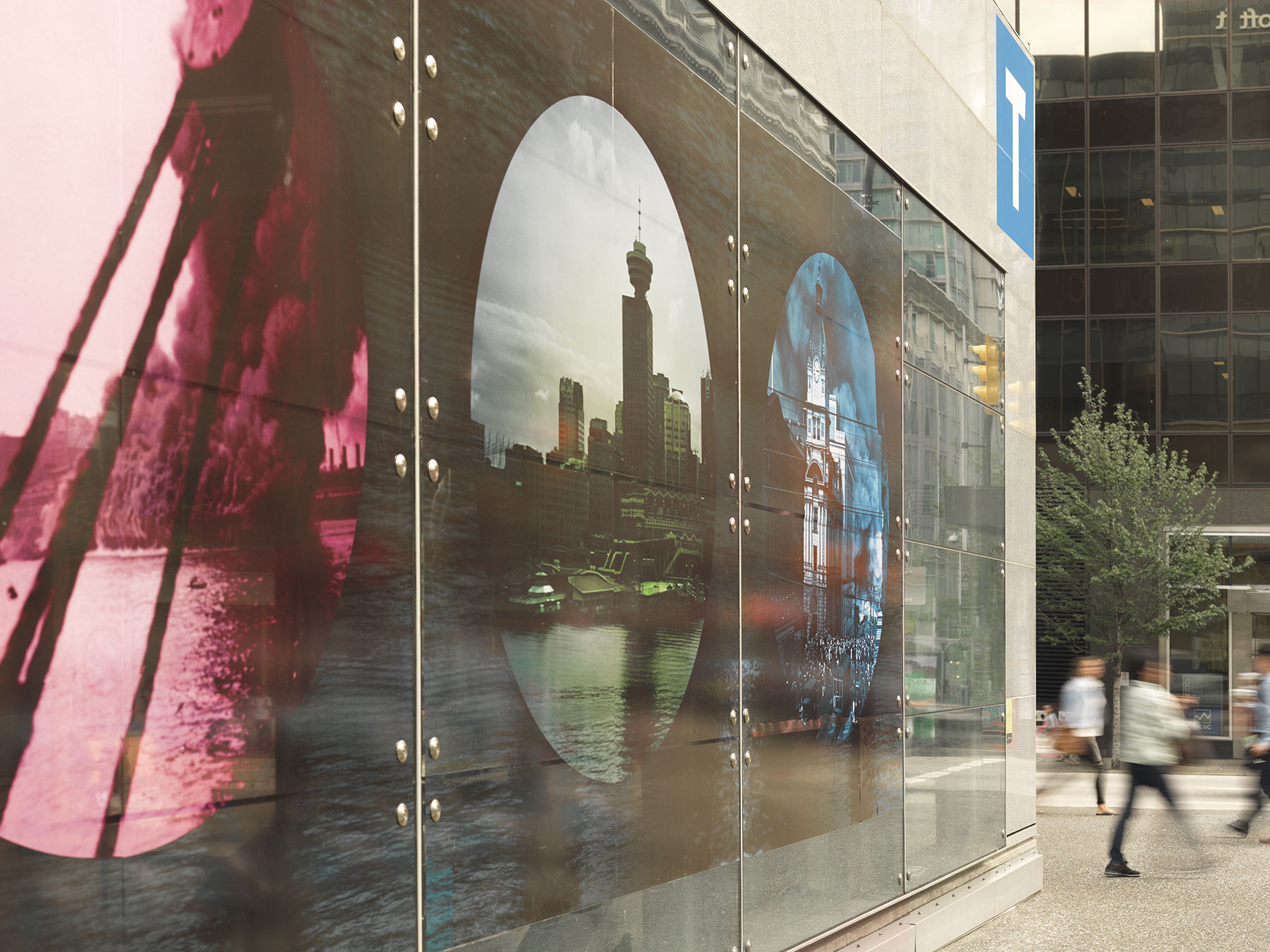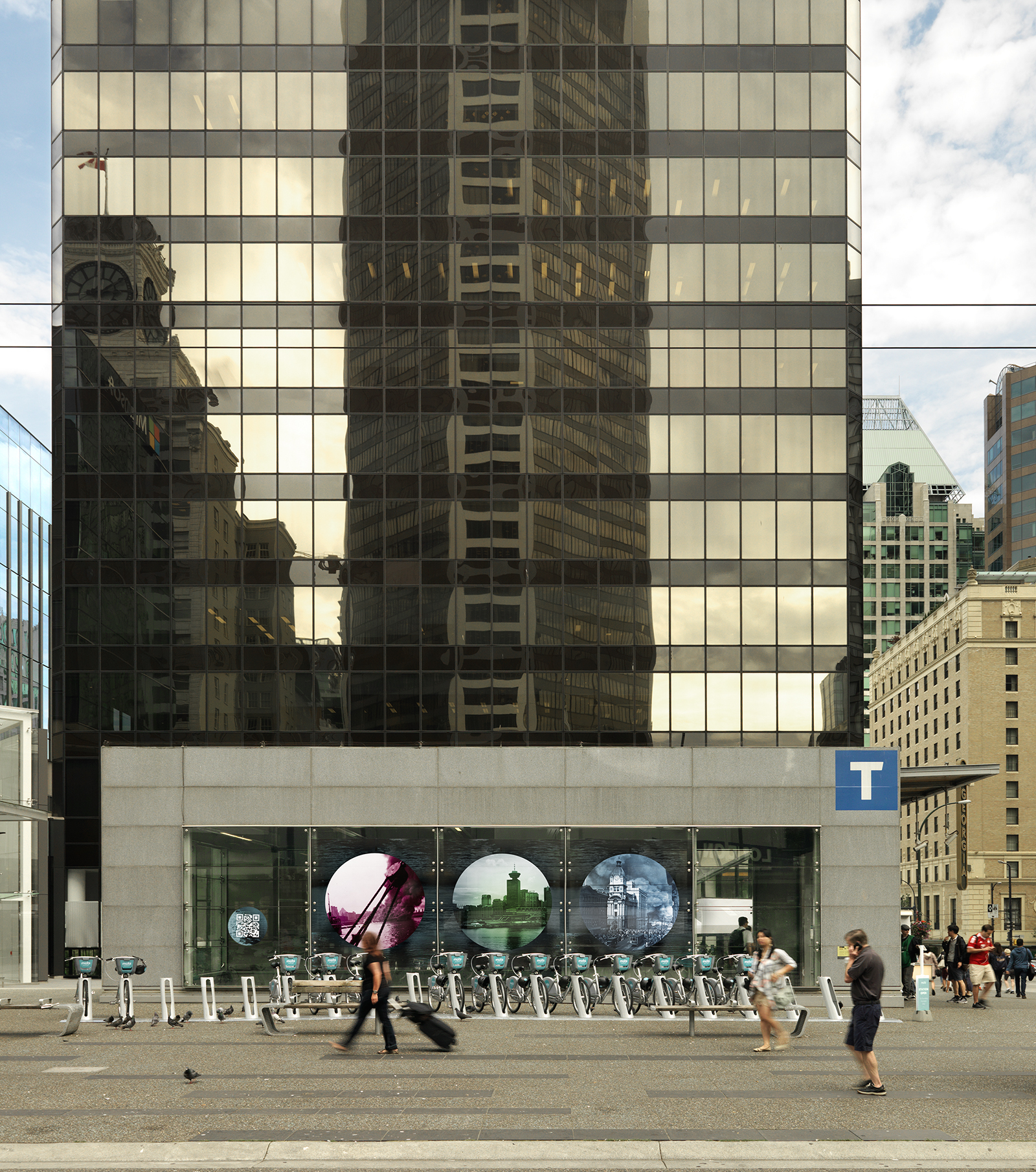 CONTACT
studio/office: 604-708-4185 | deanneartstudio@gmail.com | @deanneachong