/ September 12, 1938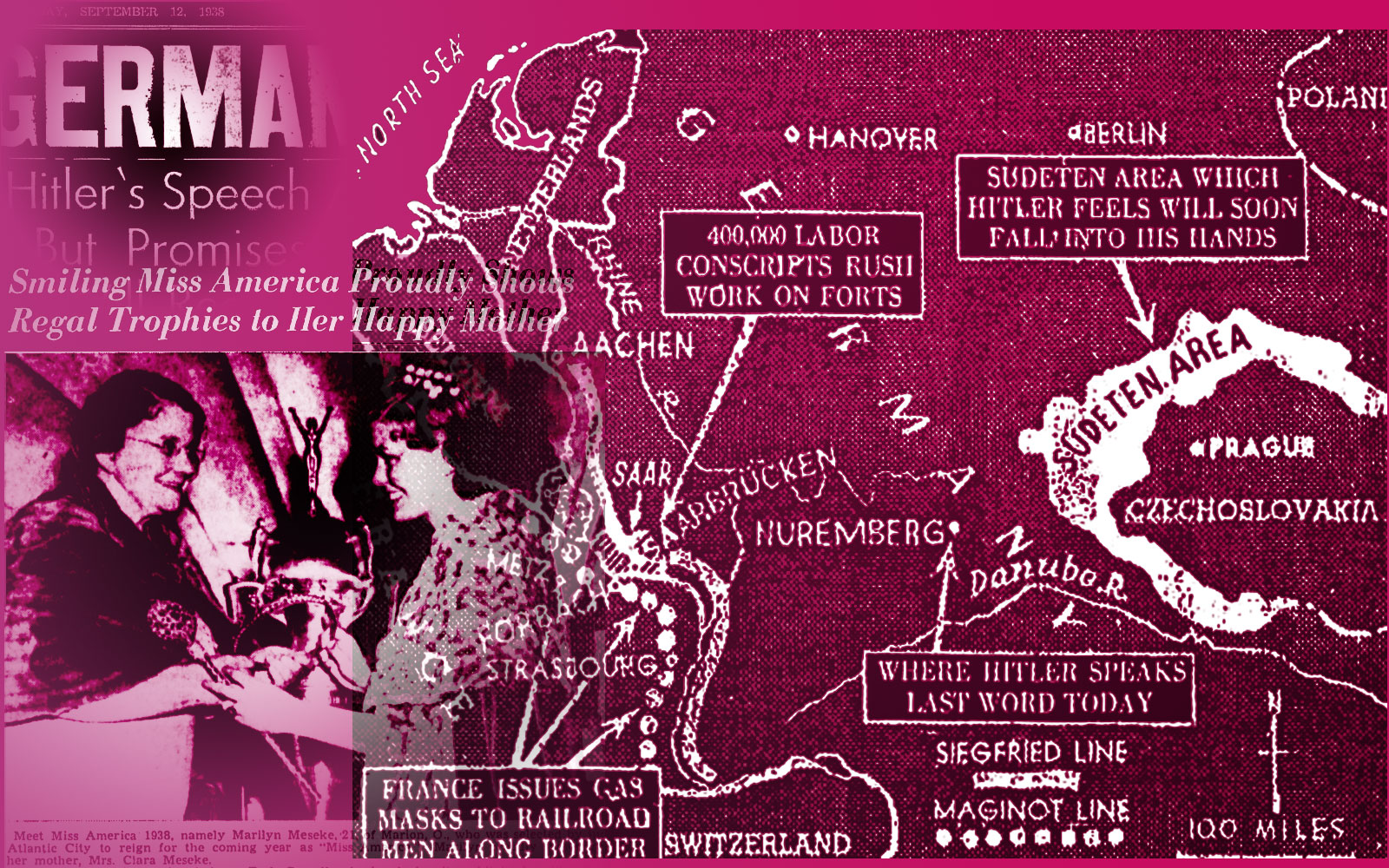 ATLANTIC CITY ——Blonde, tap-dancing Marylin Meseke, yesterday crowned "Miss America"… The new title holder, 21, hails from Marion, Ohio – taught dancing for her living but now admits that her major aspiration is to make Holywood.
Elsewhere, the stock market awaits Hitler's speech.
The headlines are unsettling. And still no news of her apprenticeship. She fears the opportunity is not to be.
=============
[Sidenote: It looks as though Marylin Meseke did not make it to Holywood. She married a pilot, relocated to Florida and passes away on this date in Florida, 2001. ]