July 20, 1938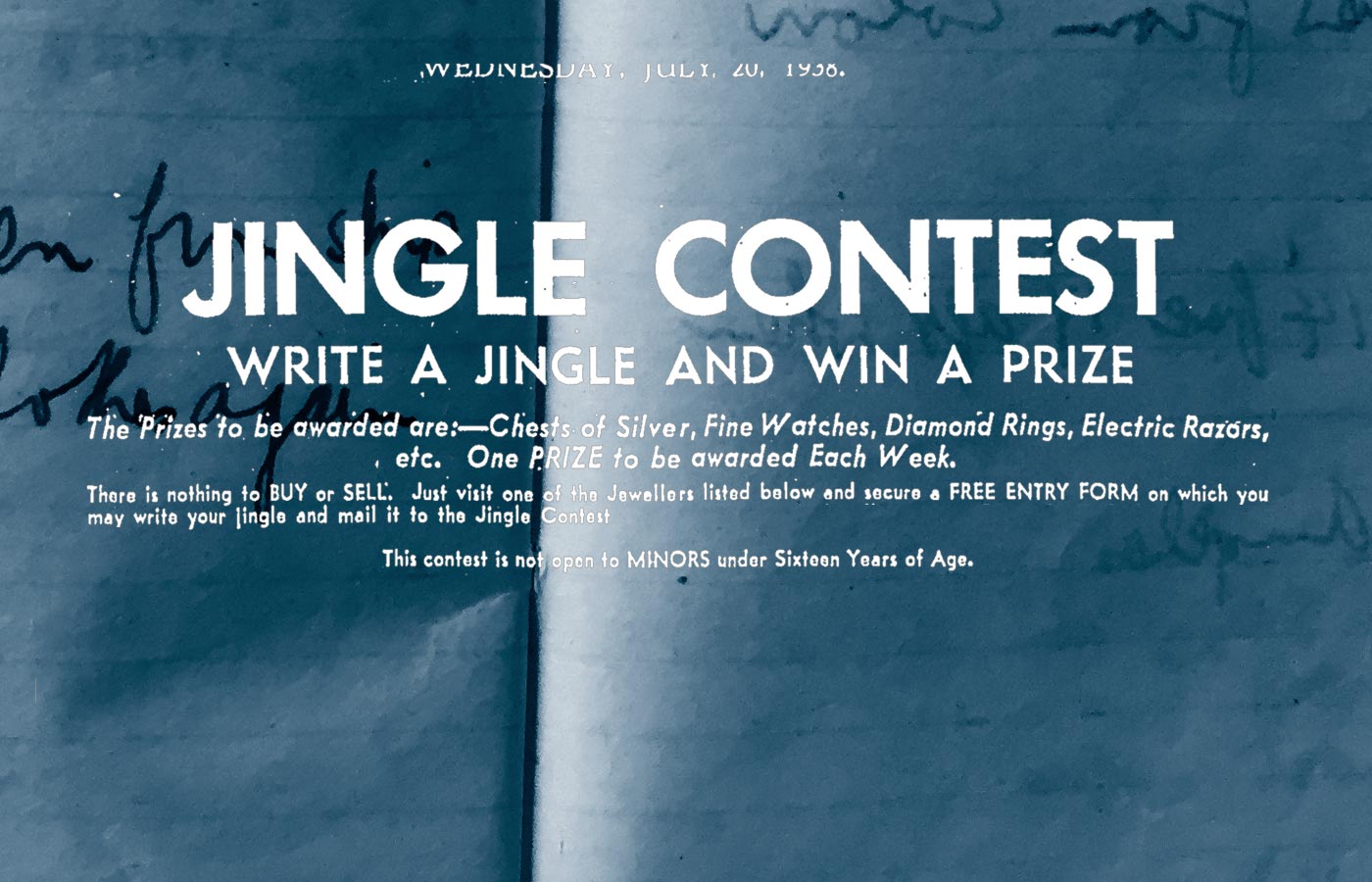 She sees the ad in the newspaper.
A Jingle Contest!
She's always had a bit of an ear for music. Her Aunt B. in New West is a piano teacher. She could get her in on it.
J. is surprised when he comes home to see a big smile on her face.